Kaziranga National Park is likely to open from the last week of October 2019. However, it is not confirmed yet by the Forest Officials. Due to flood this year the jungle roads and bridges are damaged totally. In a meeting with the local organisation the Divisional Forest Officer of Eastern Assam Wildlife Division has asked for some time to repair the jungle roads and bridges for smooth running of tourism activities during the season 2019-20. Also the DFO stated that early opening of the Park prevent the forest officials to repair the roads and bridges in good conditions. Additionally, the trekking in Panbari Reserve Forest to be resumed this  tourist season from mid October.
Click here and subscribe for latest updates on Kaziranga National Park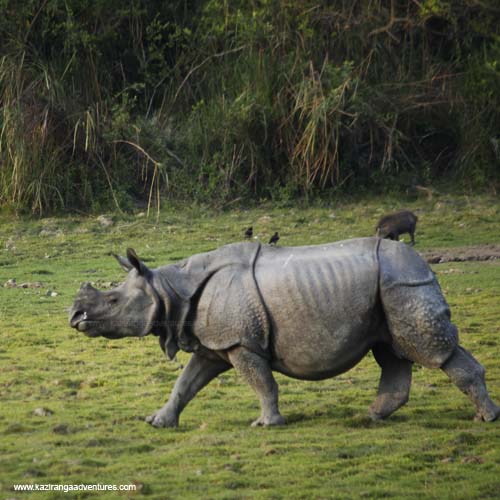 The Governments entry passes were same as verbally informed by the DFO of Kaziranga. But the safari vehicle hiring charges may hike by INR 500.00 in each zone as stated and proposed by the Kaziranga Development and Jeep Safari Association.
In the meeting the Director, Kaziranga National Park has suggested the locals to promote Kaziranga National Park widely in Global level and also let us know that some safari activities in Northern Range of Kaziranga will be start this year. Trekking is Burhapahar Range is to be converted to Tea Tourism and Bird Watching.