Kaziranga National Park will be open from October 2020. However the park authority has not published any notifications yet mentioning the dates. But most likely the park will open for tourists from 19 or 20th October 2020. The park was closed due to monsoon flood.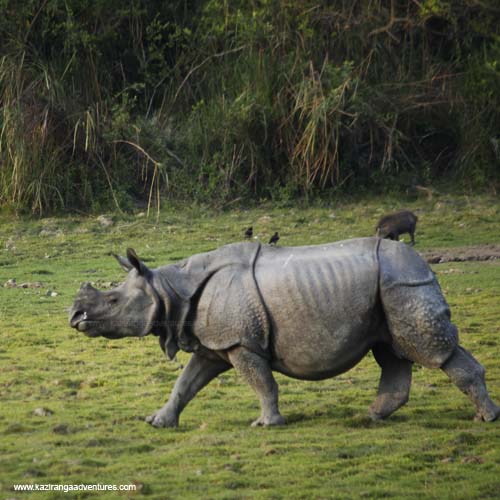 This year the park will follow the COVID-19 SOP and also requested the tourists to follow the same. The below are the most highlighted points from the SOP of COVID-19 in Kaziranga National Park.
Tourist of age 10 years and below are not allowed.
Tourist of age 65 years and above are not allowed.
Every tourist must wear face mask and use hand sanitizer.
Every tourist must do thermal screening before entering the park.
Any symptoms of COVID-19 detected on any tourist will be immediately informed to the concerned department and the tourist may have to go for temporary quarantine camp at the gate.
After 96 hours of visiting the park if someone tested COVID-19 positive then the matter should informed to the park authority.
Maximum 4 passengers are allowed in one vehicle.
For the upcoming season hotels are also renovating to welcome tourists. Jeep safari will start from October 2020, but the elephant safari will start from 1st November 2020 only.